×
Phoenix Road Bridge Replacement
Baltimore City has begun a project to replace the Phoenix Road Bridge. Temporary closures of the NCR Trail between miles 2 and 3 are possible from now through January 2024.
Upcoming Events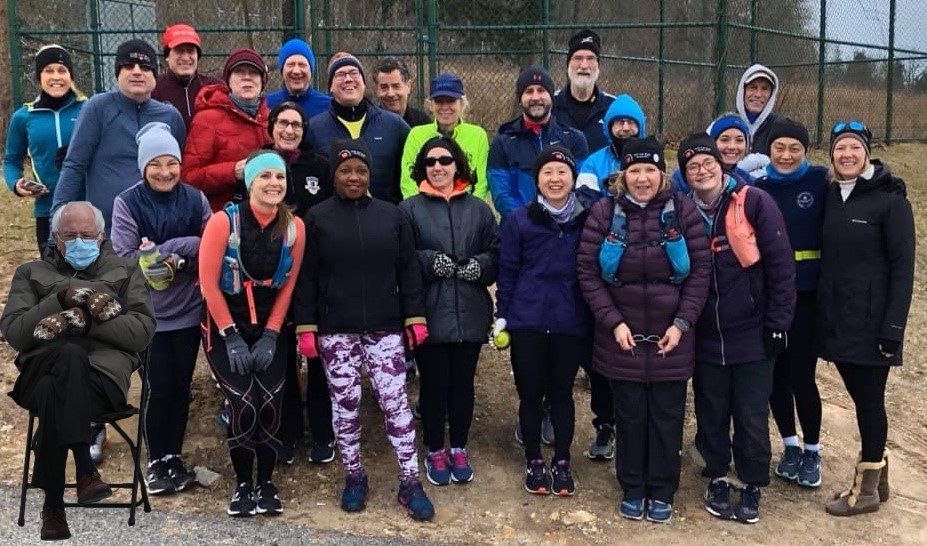 The NCR Trail Snails
The NCR Trail Snails is a Baltimore-based Running Club that welcomes everyone interested in having more fun on the run.
We are dedicated to promoting fitness and friendship through group runs, group racing, and social events.
We pride ourselves on providing encouragement and support for every level of runner from beginners to experienced ultra-marathoners which is what our Motto above is all about. We have a wonderful coach who can help you put together a plan to accomplish all of your fitness goals.
We run throughout the year on Saturday mornings, usually starting at 7:30am. Our location alternates between the NCR Trail and Loch Raven Reservoir. Refer to the Calendar for this week's location and to Where We Run for directions. The distance run on any given Saturday ranges from 4 - 20+ miles and our paces range from 8 - 12 min/mile (also some walkers). In addition to our NCR training, we occasionally schedule group runs on more rugged trails. Subscribe to our Snail Yahoo e-group so we can keep you informed.